WELCOME
Spies Pool, LLC is the largest full service Commercial Pool Company in Central Florida. Since 1989 we have set the gold standard for supplying chemicals, updating controllers and providing necessary parts and repairs, and creating amazing renovations for some of Florida's most amazing pools, fountains, spas and water features.
---
What We Are Known For: Clean Water & Clear Solutions
Our staff of over twenty courteous full-time employees will give you detailed explanations about your pool, equipment, chemistry and water quality.
Our six top-rated, manufacturer certified repair technicians generate innovative solutions to your pool repair situations. We stay up to date on the latest mechanical, technological and chemical advances in the industry.
We are constantly striving to stay current on the latest licensing and essential public health codes (both State and Federal).
We continually give you options for your budgetary concerns.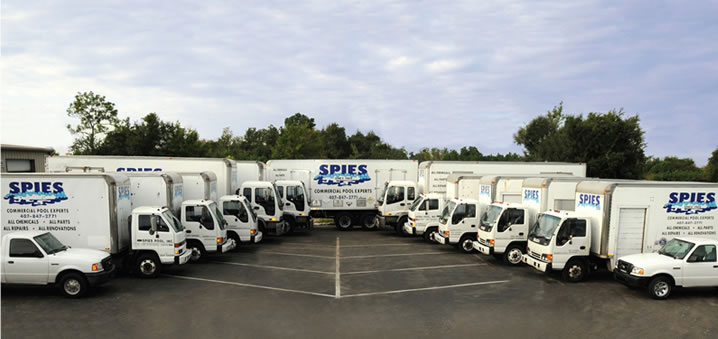 Dedication to Quality
We know you value the health, happiness and safety of your guests. We also know your guests cherish the physical refreshment and aesthetic beauty of your aquatic environment, making it a number one attraction to your venue. That is why we are precisely dedicated to providing you with unrivaled customer service, dependable quality, and superior craftsmanship.
With Spies Pool you will enjoy a premiere customer experience with a company that believes in basic values like pride in workmanship and timely service visits.